See our prices according to the time of the year.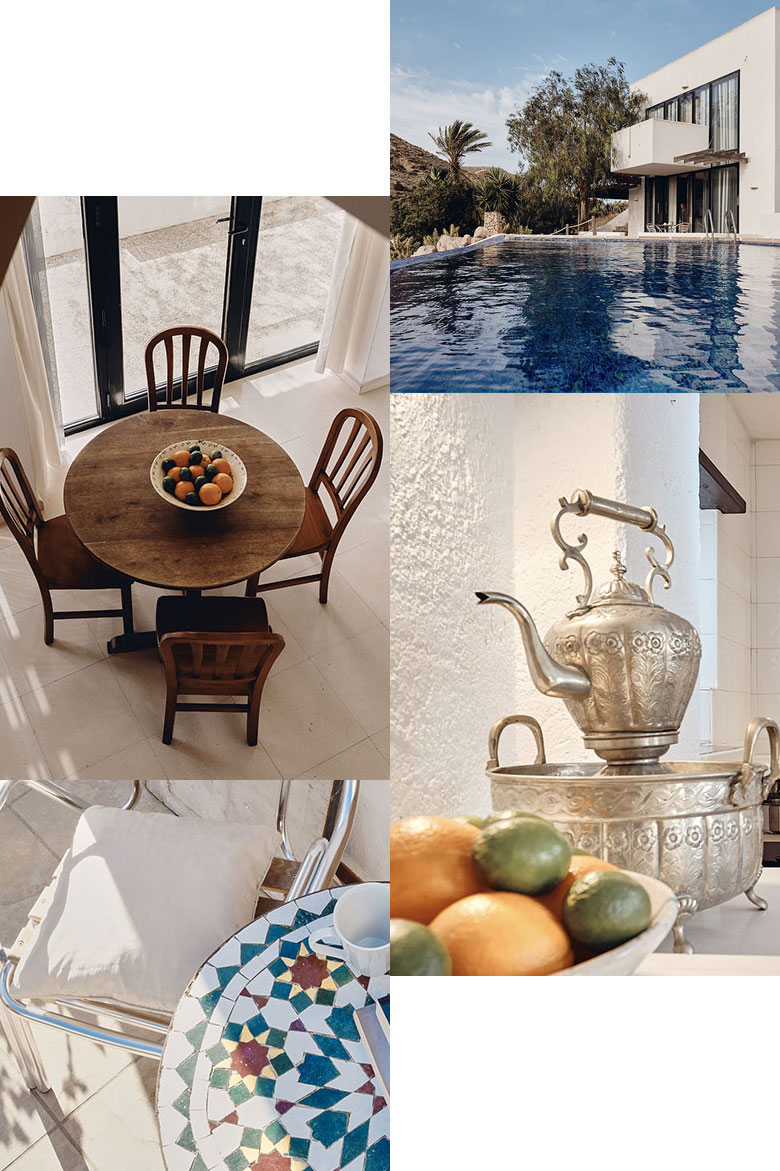 Calendar
---
High season:​ 20 June – 20 September. Easter Holidays, Christmas, New Years, and some bank holidays.
Low season:​ rest of the year
Information: The prices apply per house and night. If you plan a longer lasting stay in low season, please contact us for special offers. The reservation advance amounts to 25% of the total, minimum a one night value. The remaining sum has to be balanced on your arrival.
Latest departure time is 10 a.m. during the COVID-19 protocol period.
For pets or any other doubts please consult with us.
Casas Las Negras
Palmera I / Palmera II
High season: 150€
Low season: 100€
Puerta Flamenca
High season: 145€
Low season: 95€
Casa Olivos
High season: 140€
Low season: 95€
Casa Torre
High season: 100€
Low season: 75€
Estudio A / Estudio B
High season: 75€
Low season: 55€
Casa Bitácora
High season: 250€
Low season: 195€
Casas Rodalquilar
Casa Granate
High season: 90€
Low season: 65€
Casa Turquesa
High season: 85€
Low season: 65€
Casa Amatista
High season: 90€
Low season: 65€
Habitación Oro
High season: 50€
Low season: 40€
Casa Marisol
High season: 80€
Low season: 60€
Casa El Dorado
High season: 125€
Low season: 90€